Erik Lobo
The sun of the FAL planetary system. Animator. Creator of Cinema Insomnia. Head writer for the stupendous (or is that stupefying?) Moe Better Mann Show. Art Editor / Producer for FAL Brand Funny Pages. Careers In Cartooning instructor. His best work includes Derek Lobo (1995); Julia Lobo (2001); The Last Thanksgiving (2000), a live radio play in appreciation of "The War Of The Worlds"; Nuke Nova, the full-color comech parody-epic (and screenplay) of the post-apocalyptic Rust Age; Radio is Dead, a wistfully deranged musical also adapted for radio; Sac Blows!, the original Sacramento bubble gum trading cards. His animation and commercial art credits are dizzying - several childrens' books and instructional materials, PSA's, posters, CD covers, novelties, video shorts, storyboards, novelties, scripts and comic strips. His foremost passion is reserved for his patient, longsuffering wife Gwen.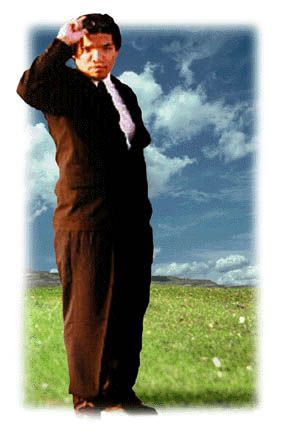 Tom Working
In downtown Sacramento, near FAL HQ and a colorful environment of musicians and artists of all media, he contributed to entertainment and political publications and played guitar in several punk bands. He penned File Under Fire, Cog and (exclusively for FAL) Giant Angry Robot, among others. Check out his Menucha to learn if he's working on websites or apparel designs right now.
Chris Grill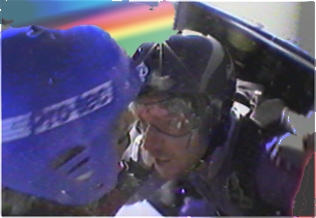 Eccentric, introverted, world-weary and editor of 62 magazine (the first satire magazine for recovery junkies). FAL HQ Editor of Words, songwriter, proofreader, HTML wrangler and kitsch kop. Given the distinct honor of being the first (and second) Cinema Insomnia on-camera guest. Writer of unfinished novels, enigmatic stories and unsettling slice-of-life tales. Fan of rabbits and rats, most people who obsessively jump out of perfectly good airplanes and cotton candy. Inexplicably, he's still single. To find out more, see grrr.net.